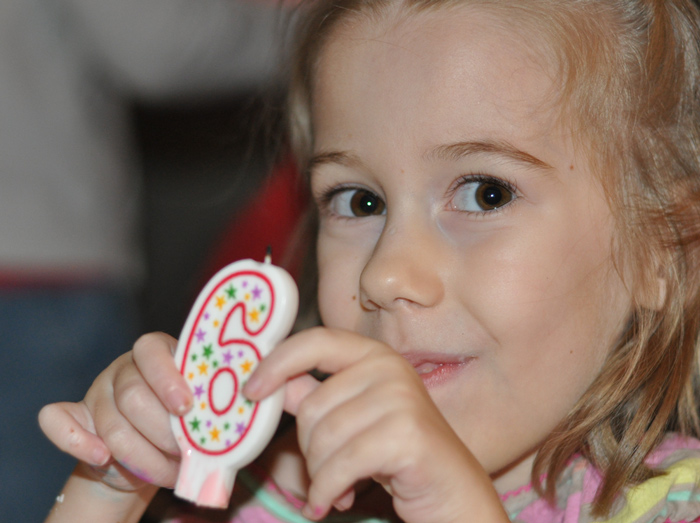 Yesterday, we celebrated Callie's sixth birthday. She took mini-cupcakes to school and for dinner, Zaxby's was her restaurant of choice. Her favorite presents were mini Lalaloopsy dolls – a perfect gift for children with muscle weakness – and a tiny, shelf-sized guitar.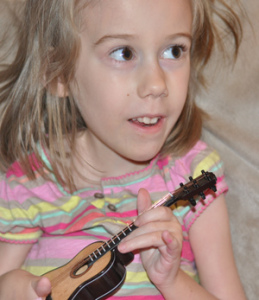 Despite a couple illnesses, Callie's health has been good overall. She's determined and continues to excel in school, despite needing frequent breaks. Her teacher and nurse are wonderful and regularly adapt activities and play time so Callie's always included.
Birthdays tend to be bittersweet for our family. It was around Callie's first birthday that she wa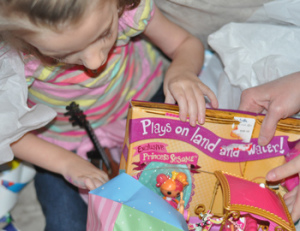 s diagnosed with SMA. With each year, we've watched her personality and intellect explode with curiosity as her body has grown more and more fragile.
We're grateful that Callie has reached this birthday, and we are looking forward to the next.