Next week Callie will start her last year at Child Enrichment Preschool. Summer has been enjoyable and fleeting for our family. We live near a YWCA where our older boys have been swimming almost every day. And Peter and Callie enjoyed their 3-day-a-week summer preschool sessions.
In early July, Callie had an appointment with Dr. Kravitz, her pulmonologist at Duke. Her lung tests looked good in that they've pretty much stayed the same with no decrease in capacity that we can tell.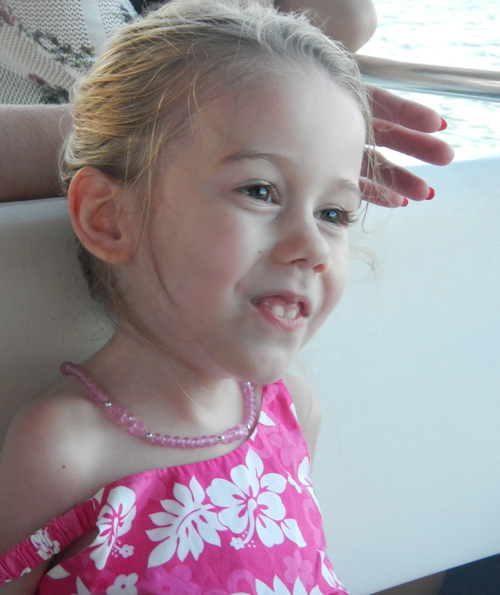 Since Dr. Kravitz is Callie's primary specialist, we also discussed our continued commitment to a palliative approach with Callie's care. With SMA, there is no treatment, but there are many interventions that can be done. It's easy for us to cling to the idea that these interventions can somehow save her. They can buy her time, but at what cost?
Callie's spine is now curved forward and we know that eventually it will impact her lung function, if it hasn't already. We could put rods in her back, but we've chosen not to. Even if we found a surgeon willing to operate on her, it would take Callie away from everything she loves: her school, her home and her family. She would be in tremendous pain. And to what end? What would be next? As horrible as it is, our little girl was not made to survive.
I have a friend who was watching her husband die from ALS. She said to me recently, "I'm trying not to make selfish decisions." That's how we feel as well. And truth is, the longer we prolong Callie's life, the more we put her at risk for more complications and more pain.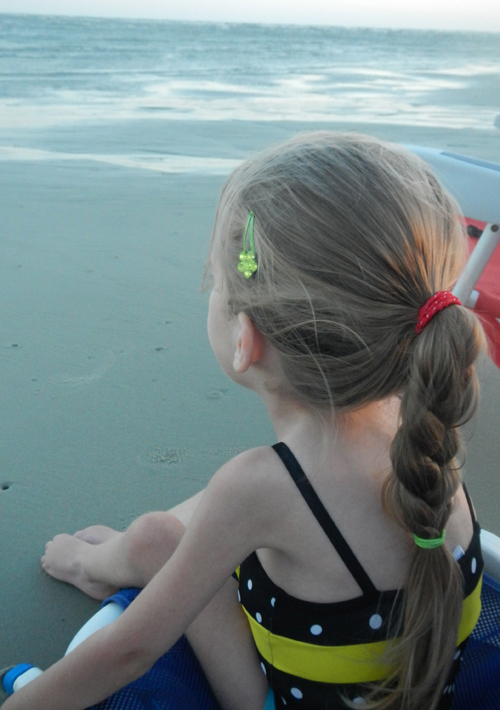 There's a different kind of pain associated with SMA that Callie is now experiencing: the pain of knowing she's different. She talks a lot about walking. We've been honest with her and have told her that she will walk when she gets to heaven. But just a few days ago, she asked Nathan if he would teach her to walk.
This summer, with the help of our children's social worker with Hospice, we took our older boys, ages 10 and 12, out for an evening and told them that Callie is likely to die from SMA. Back in February, two days after her birthday, we almost lost Callie. She'd already been sick, but suddenly her muscles were too exhausted to coordinate her breathing. Her oxygen levels dropped, her heart rate spiked and she turned gray. We had to force oxygen into her lungs and it took a total of 8 mg of morphine to relax her muscles enough to where she could coordinate her breaths on her own again.
Our oldest son was at a friend's house that night. We realized he could've come home and his sister could have been gone. We don't want our children to feel the responsibility of adult problems, but because of SMA they do have adult problems and we need to all be able to talk about it honestly.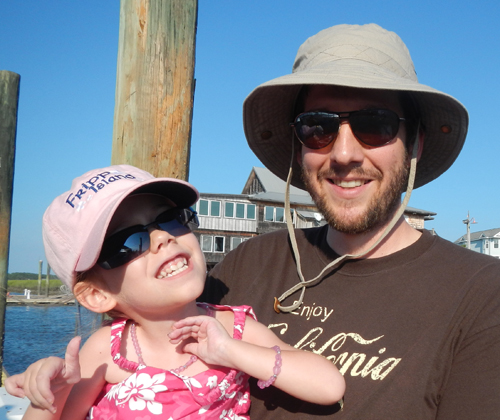 Last week we went to the beach with my family and had a great time. Callie absolutely loved it! We took her bath seat and put it in the sand and let the waves wash up to her.
We also had an unexpected surprise: My little sister got engaged while we were there! The wedding is set for the spring, and Callie's been asked to be the flower girl. She's very excited about getting a pretty dress and the importance of her job. She could drive her wheelchair down the aisle, but I've been thinking that maybe her daddy should carry her down the aisle.